Please let me know of your opinion on this site. If you would like to give a helping hand in developing this site further, please e-mail me at mcsweelin@yahoo.com
This site was constructed using Macromedia Dreamweaver 3 and Adobe Photoshop.
It is best viewed using Internet Explorer 5.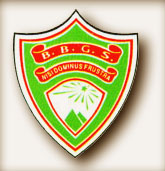 Welcome to the Bukit Bintang Girls School Unofficial Site dedicated to all present and former students of this education institution.
The school is currently known as Sekolah Menengah Kebangsaan Seri Bintang Utara and is located at its new grounds in Cheras. The old school building along Jalan Bukit Bintang has already been demolished. Despite that, the existence of BBGS can never be denied and I hope that every values learned there will still be continued to be instilled in our future generation.


Short notes
• Oh, uhm... sorry for not updating this site for like 2 years. The new link for the message board is now http://b4.boards2go.com/boards/board.cgi?user=bbgs. Everyone is welcomed to make their postings there!
Thank you so much for continuing to leave your messages in the guestbook section :)

---
• Contributions are welcomed!! Please send anything about BBGS that you'd want to be published here. It can be news, articles, pictures or any announcements that you'd like to highlight here. :) Enquiries and contributions can be directed electronically to mcsweelin@yahoo.com .
Tell a friend about this site:
This site is hosted by Tripod.